Found myself "grooving out" to Dance of the Dance Of The Mullard Valvemen
[Track #5 from Captain Future's Psychotronic Circus]
I'd imagined for a few moments a stop-action film of anthropomorphised valves, complete with arms and legs as well as accoutrements [ hats, canes, etc. ], dancing about during this track, ,complete with optically-printed lightning bolts in red, along with slogans proclaiming the superiority of the valves .
Was a Mullard Valve or two seen out in your father's shed?
Later this evening, when researching and reading about Mullard Valves, I happened up these :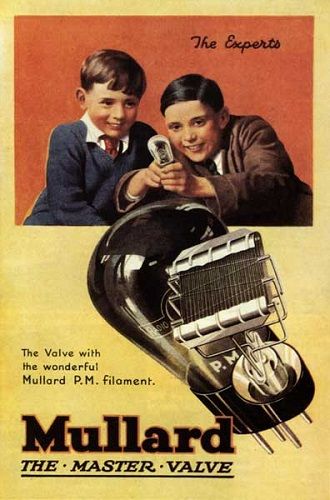 Were these the types of adverts you'd see within the pages of your father's
Practical Wireless
magazines ?
Are the above types the Valvemen ?