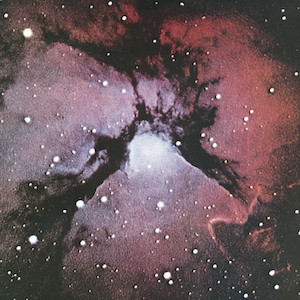 Sailors' Tales
With much of the material from
In The Wake Of Poseidon
,
Lizard
and
Islands
now being performed by the current King Crimson line-up (2014 - ), it is only in recent years that the wider world has begun to realise what fans have always known: this era's recordings are as vital as any other segment of the King Crimson catalogue.
Recorded between the dazzling impact of
In The Court Of The Crimson
in 1969 and the startling reinvention of the band in 1973's
Larks' Tongues In Aspic
, this boxed set documents a crucial period in King Crimson's history and shows it to be brimming with innovation, experimentation, and boundary-pushing energy.
With a wealth of previously unheard studio recordings from band rehearsals to full alternate mixes and a vast array of live material, much of it on CD/Blu-Ray for the first time and including four recently found, never before released concerts, this set presents the complete King Crimson recorded history of the period in the best quality audio possible.
• The complete 1970-72 King Crimson boxed set:
21CDS
/4Blu-Rays/2DVD – all audio.
• 3CDs feature Steven Wilson & Robert Fripp stereo mixes of
In The Wake Of Poseidon
(1970),
Lizard
(1970) &
Islands
(1971) + additional tracks.
• 6CDs feature the Islands line-ups early concerts from Germany (new to CD) & the UK (1971).
• 9CDs feature live recordings (several new to CD and/or previously unreleased in any format) from the 1972 US tour, including a new stereo mix of Summit Studios & an expanded
Earthbound
.
• 3CDs feature auditions for the Islands band & two further, as yet, unidentified concerts from 1972 (all previously unreleased)
• 3 Blu-Ray discs contain the main studio albums in 5.1 Surround Sound & recent stereo editions mixed by Steven Wilson & Robert Fripp + 30th anniversary masters of the original stereo albums mixes (all in 24/96 hi-res), plus extensive additional material with each disc also featuring a complete alternate album + a further selection of additional, related studio/live material in hi-res.
•
Lizard
Blu-Ray: also contains the audition material from CDs19/20
•
Islands
Blu-Ray: also contains the following concerts in stereo Zoom Club (4 shows), Marquee Club, Plymouth, Glasgow, Detroit all from 1971.
• Earthbound Tour: Blu-Ray features an expanded version of the original album, Summit Studios gig in Stereo & Quadraphonic (newly mixed), the Schizoid Men sequence from the
Ladies of the Road
album, 2 newly discovered concerts in hi-res stereo & every existing soundboard concert recording from the 1972 US tour: Wilmington, NYC (2 shows), Chicago (2 tracks only), Detroit, Jacksonville, Orlando, Pittsburgh, Milwaukee, Peoria, Indianapolis & Denver (2 shows).
• 2 DVDs feature the expanded
Earthbound
, Summit Studios, Schizoid Men, New York 1972 & the recently discovered live concerts.
• 12" box with booklet, memorabilia, a further downloadable concert, new sleeve-notes by Sid Smith, Jakko Jakszyk & David Singleton
.