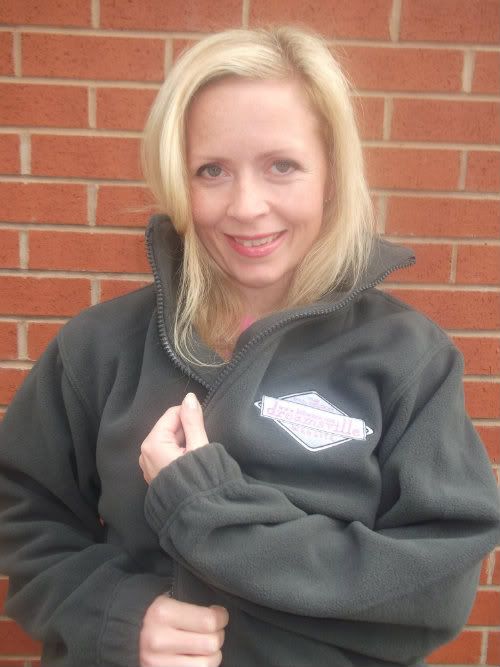 The Dreamsville Fleece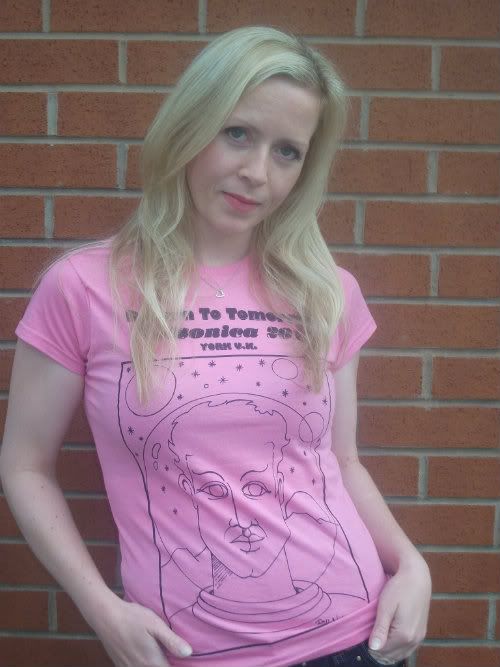 The Nelsonica 12 T-shirt! . Boys wont be driven to the brink of pink disaster and will wear blue or sand (not shown).
The T-shirt 2
The Polo Shirt in various colours. Can't quite see here the lovely guitar design on the sleeve.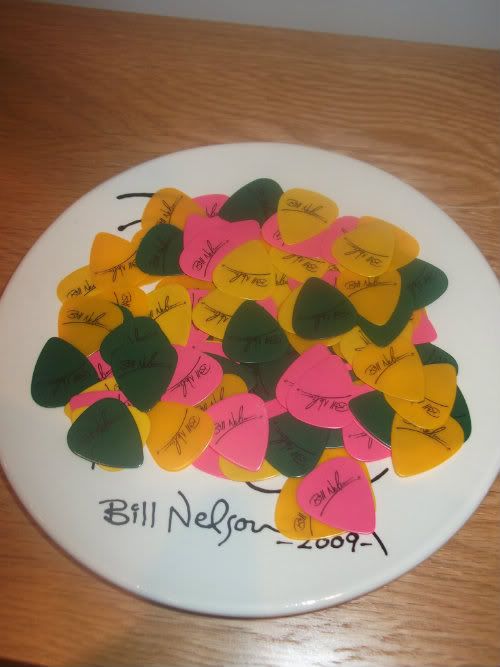 The signature plectrum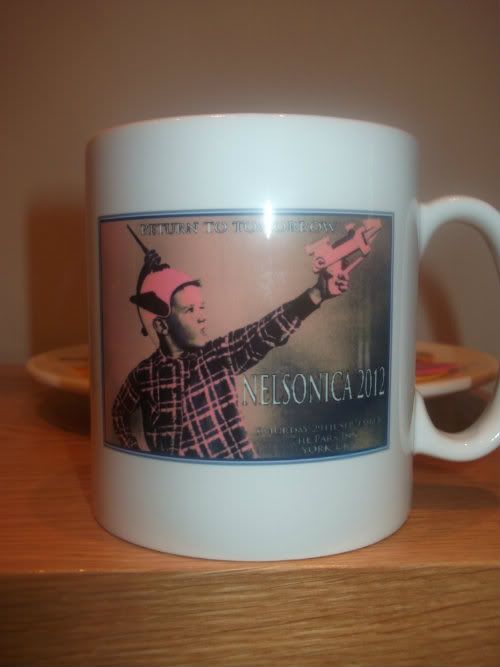 Nelsonica 12 Mug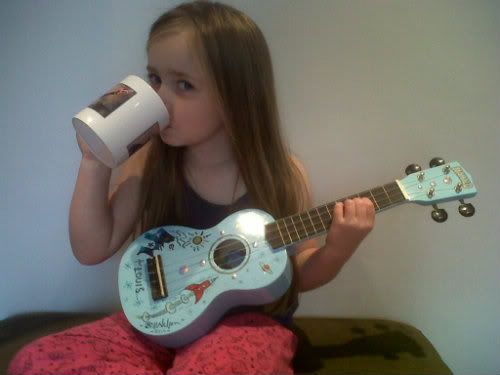 Elle test drives the mug after a hard morning on the Uke. It worked fine. Many thanks to my long suffering family for the beautiful modelling and putting up with the boxes all over the house!